2018 Volunteers
Vida
VIDA
"I helped at the Alameda County Community Food Bank sorting potatoes and onions in its warehouse. Every week they provide enough healthy food to make about 600K meals. I had no idea of the size of the need. This just proves that small companies can make a big impact in our communities too."
Michael & DeEtta
MICHAEL & DEETTA
"Volunteering for the Golden Gate National Parks Conservancy installing a drip irrigation system to help control weeds and conserve water. A wonderful project to help keep Ft. Mason beautiful."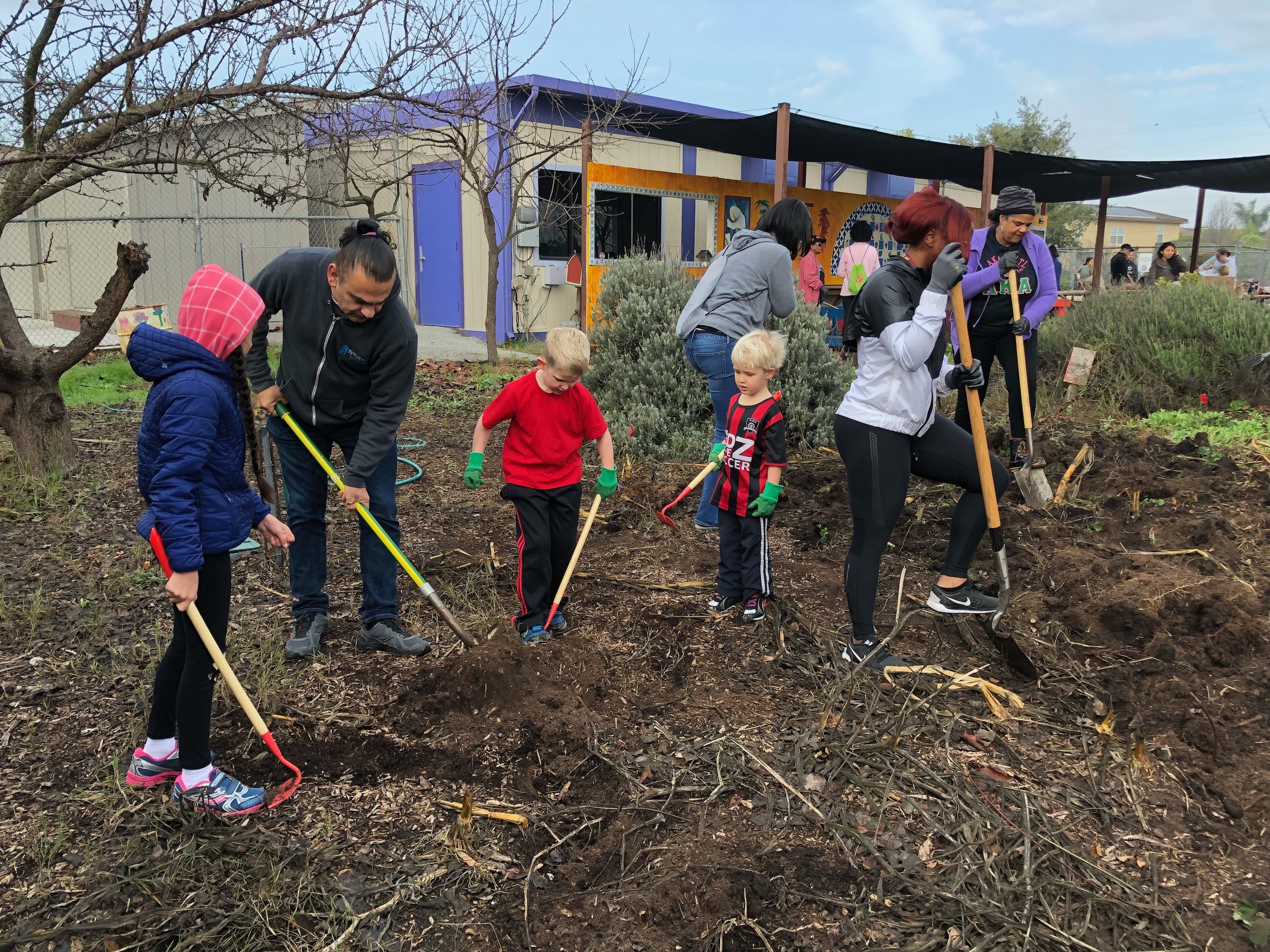 Leigh
LEIGH
"I spent the day at the Palo Alto Charter School helping out with their semi-annual garden day. We cleared weeds, prepped soil, added fertilizer, set up beds, planted and cleaned the fruit orchard. My kids went along, too. Some were more helpful than others."
Jenny
JENNY
"I am the volunteer coordinator at the Throckmorton Theatre, a non-profit live arts theatre in Mill Valley. I'm in charge of scheduling and training 3-4 volunteer ushers for every show, and I do this because the Theatre seeks to give back to the community through the transformative power of the arts. Also, this is a fun group of folks to be around."
Jay
JAY
"The San Francisco Youth Baseball League serves thousands of families from across San Francisco, not only by organizing league play, but also by helping fund equipment, uniforms and coaches for under-served communities. It's a great way to connect with and help your neighbors."
Steph
STEPHANIE & PHIL
"Phil helped me take a carload of donations over to the food bank at the Lone Jack Christian Church on Saturday, Feb 17. Every other Saturday, they allow anyone to stop and get food, toiletries, and other household items. We also spent two Friday afternoons with the Child's Life Program at Children's Mercy Hospital in Kansas City, and had a chance to spend time with children that are currently receiving care there. This was truly rewarding."
Roz
ROZ
"Democracy Action is a group of volunteers dedicated to advancing Democrat principles nationally through local action. With decades of experience working elections—organizing, canvassing, and running phone banks— DemAction hosts weekly phone banks throughout the Bay Area to help flip seats all over the country."